Lost & Formatted Data With Sony Pen Drive Recovery Tool
Sony has introduced a range of pen drives for reliable storage of data available in different sizes such as 4 GB, 8G GB, 16 GB and 32 GB. Although a pen drive serves as a suitable source for storing data, but there are instances when the data stored in the pen drives gets deleted. In such situations our Sony pen drive recovery tool gives a helping hand to the users facing such issues.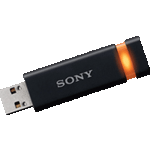 Recovers data irrespective of size from Sony Pen drives.
Recovers data from virus infected Sony pen drives.
Auto detection of pen drive partition in the user system.
Supports data recovery of data lost due to auto scanning.
Fixes issues that show 0 byte data in Sony pen drives.
Exploring Various Glitches In Sony Pen Drive
Sony has introduced a stream of data storage products like pen drives, memory cards, external hard drives and many more in order to record, store, share and transfer data. The pen drives have gained popularity due to factors like their universal nature, portability, small size, large storage capacity and affordable pricing. At times, users tend to lose data from pen drives or are unable to access it. The reasons responsible for such issues are: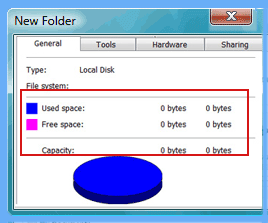 Sony USB Drive Showing 0 Bytes
At times USB drives show O bytes error which makes the data on the pen drive inaccessible. Although the data is present in the pen drive but it is not shown in the pen drive. In this case, the pen drive cannot be even formatted and you unable to find stored data. Recovery tool for Sony pen drive is very helpful application that helps to retrieve data from then pen drive.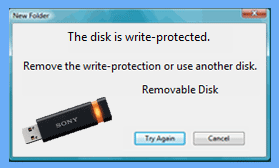 Sony Flash Drive Write Protection Error
The disk is write protection feature in pen drives allows users to read data from the pen drive but does not permit to write or edit data in pen drives. This is done so as to secure the data in pen drives from ill-intentioned users. This feature at times makes the pen drive unsuitable for accessing data.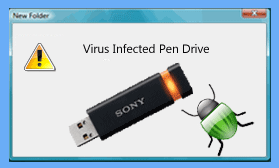 Virus Infected Flash Drive
Computer viruses render data residing on the systems inaccessible. Similarly if the viruses are injected in the pen drives, they corrupt the data stored in the pen drive. The inaccessible or corrupted data cannot be recovered manually and hence call for a solution for Sony USB flash drive recovery.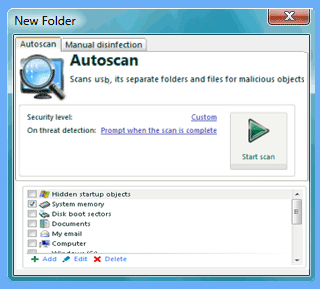 Sony Pen Drive Data Lost due to Auto Scanning
At times, when the users plug-in their Sony pen drive, the anti-virus installed in the system may auto scan the pen drive in order to search for any virus present in the pen drive. When certain issues are observed in Autorun file, the anti-virus asks the user to fix the issue. During this process, certain important data stored in the pen drive gets wiped out, hence leading to data loss. Pen drive recovery application has efficiency to restore lost data, files, folders photos etc from the USB drive without hampering any information.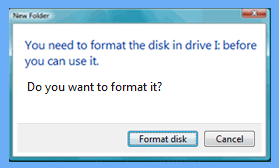 Sony Pen Drive Not Formatted
The most common error which is encountered when a user switches the Sony pen drive is "The disk in F drive is not formatted. Do you want to format it now?" This issue makes the data stored in pen drive inaccessible. Also if the user formats the pen drive for getting accessibility, the data stored in the pen drive gets wiped out.
Online Recovery Tool For Sony Pen Drive
After encountering any of the afore mentioned issues in Sony pen drive, the first thing that strikes in the mind of users is to find a technique to recover and save the data stored in the pen drive. Since there exists no manual method that can do the same, therefore the only option left is to employ online recovery tool for Sony pen drive. It retrieves the lost and inaccessible data from pen drives. It ensures complete and efficient data recovery from Sony memory card/pen drive. The tool being intuitive and easy to use, can be used by both techie and novice users.