Samsung Pen Drive Recovery Tool For Restoring Lost Data
Samsung pen drives are one of the reliable source of sharing information and are available in variable sizes. They are designed with protection against data loss due to physical or logical issues (at a low level). If the data in pen drives become inaccessible, the loss can be overcome using Samsung pen drive recovery software.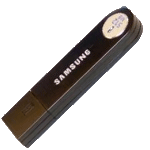 Restore File (s) and Folder (s) from Samsung Pen Drives
Fix Errors That Cause Pen Drive Data Inaccessibility
FAT or NTFS Formatted Samsung USB Drive Recovery
Automated Partition Detection System in the Tool
Recover Pen Drive Data of any Size through the Software
Common Problems and Errors of Samsung Pen Drive
Samsung is South Korean brand that is involved in developing the smart applications and appliances. In successful contribution and success for mobile phones and electronic devices made it a big name in the industry. Its pen drives are no exception: Reliable and User Friendly. However, at times pen drives can come across issues that calls for data recovery for Samsung USB drive.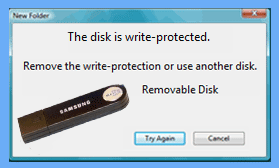 Samsung Pen Drive Write Protected Issue
When a pen drive is write protected, the users are permitted to read the data saved on it but cannot perform write operation. In addition to this, rights to delete the file or folder are not granted and the pen drive cannot be formatted. This technique is adopted in order to safeguard the pen drive from external exploitation like virus attach or malicious practices with the pen drive. In some cases, this makes the data saved in USB drive unusable.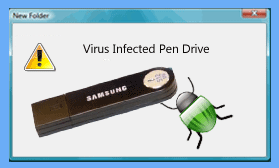 Virus Infected Sansung Flash Drive
The computer virus can do negative to the data that is stored in the pen drive. This can also be meant to damage the devices connected with the HDD, if not the data. In the infected state, the pen drives usually becomes unformatted and thus the critical data saved in them becomes unusable. To deal with the situation, it is necessary to go for recovery data from Samsung flash drive.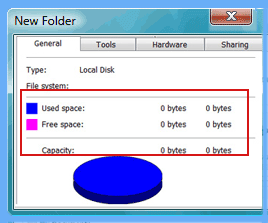 Samsung USB Drive Showing 0 Bytes
There are times when the Samsung pen drive shows zero bytes for both the used and the free memory space. This happens because of bad sectors, virus attack. RAW file system, improper mode adopted to connect or disconnect the pen drive etc.
Such kind of scenarios also happen when you get a fake pen drive. To get the inaccessible data from such pen drives, it is suggested to recover the data using specialized solutions.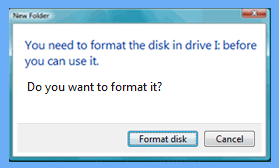 Samsung Pen Drive Not Formatted
Most of the time, when a pen drive is connected to the system, an error message pops up on screen that says: "USB drive not formatted. Do you want to format it now?".To work around the situation, there is no other option but to format the pen drive. To deal with the data loss caused due to it, the solution is to recover formatted data from pen drive.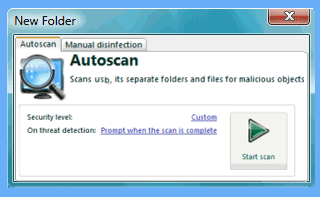 Samsung Pen Drive Data Lost due to Auto Scanning
As per the system settings, when the pen drive is connected to the machine, it is automatically scanned for virus or any other malicious component. When the pen drive is plugged into the USB, the autorun.ini file sometimes executes the malicious file that cause harm to the data stored in pen drive. For example: Automated Deletion. To recover deleted data from Samsung pen drive, a specialized solution can be adopted.
A Complete Solution to Recover Samsung Pen Drive Data
Pen drive data loss can happen due to deletion, formatting, or corruption. To handle data loss due to all these reasons, Samsung Pen Drive Recovery software can be downloaded that runs on all versions of Windows Operating System.