Regain Lost Data By Recovery Software for HP Pen Drive
HP is a globally recognized brand and HP Pen drives are referred as most secured and reliable storage media. Available in various sizes ranging from 2 GB to 32 GB makes the storage better as per users' requirement. But in case any issue occurs with the Pen Drive, HP Pen Drive Recovery Software can be helpful.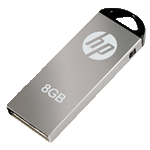 Data Retrieval from All types of HP Pen Drives
Resolves Errors Caused By Pen Drive Corruption
No Limitation on Size of Data To Be Retrieved
Automated Detection of Pen Drive Partition
Data Recovery from HP Pen Drive: FAT or NTFS Formatted
How to Deal With HP Pen Drive Errors' & Its Recovery?
HP Pen Drives are used worldwide for data transfer as it is portable and is small in size. But this becomes disadvantageous as users try to connect it to many systems which are already infected. Improper handling of Pen drives can also result into errors or data loss. Below are discussed some of such errors and issues regarding USB malfunctions with a solution to let you know how to recover data from HP pen drive: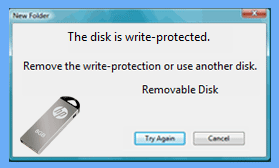 HP Pen Drive Showing Write Protected
While accessing Pen Drive, users experience this issue of "The disk is Write-Protected" error. This error is prompted when user tries to copy some data to the infected Pen Drive. Write protection in pen drive allows to Read the data but Write operation is completely restricted. Deletion or Formatting of HP Pen Drive is also restricted to protect Pen Drive from any external threats. This however restricts users to use Pen Drive to transfer data as per requirement.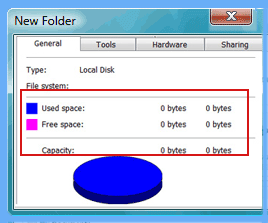 HP Pen Drive Showing 0 Bytes
I have recently experienced an issue with my HP Pen drive. The device is successfully detected and shown in system but when I try to access the device data, none of the files or folders is shown. After checking the size of Pen Drive (Properties) Used Space and Free Space, is showing 0 bytes. I am quite concerned as the data stored in it is very crucial for me.
Reasons behind such 0 bytes size error can be several like; virus attack, bad sector formation, RAW file system, or File System corruption. Improper handling of Pen Drive can also cause this issue like improper ejection or frequent connect/disconnect operation can also lead to such 0 byte error. This doesn't mean that the data is lost and cannot be regained. You can still recover data from your HP Pen Drive.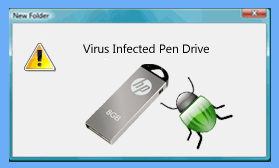 Virus Infected Flash Drive
When Pen Drives are frequently used and attached to infected systems or PCs, there is high risk of Pen Drive getting maliciously infected. Many users do not practice regular scanning of Pen Drives which again put them at high risk. Sometimes data becomes completely inaccessible from virus infected Pen Drives. Many users also encounter situations where folders are invisible from HP Pen Drives. Some Shortcuts with same name of folders are visible and these shortcuts points to strange files(for instance .scr).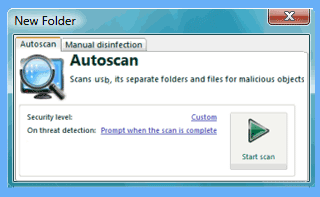 Lost HP USB Data Due to Auto Scanning
Windows Operating System uses Autorun.inf feature to launch Pen Drive and other USB devices. If this autorun.inf file/feature is infected due to autorun.inf virus, it will keep on replicating on all the drives available in system when you choose to auto scan this infected Pen Drive. The virus can ultimately make you lose important data from your Pen drive and infect it more severely. In such situation as well HP USB flash drive recovery utility can be a helpful approach to recover data from Pen Drive.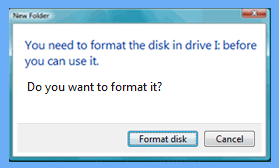 Hp Pen Drive Not Formatted Problem
In few scenarios, flash drives stop working and errors are thrown like "Flash Drive is Not Formatted. Do You Want to Format It Now?" This can be caused due to drive damages by faulty operations done on it. Boot sector or virus attack can also cause this error issue. This error can cease you from accessing the files located on HP Pen Drive and thus it becomes crucial to recover HP Pen Drive data immediately.
Combat All Issues Using HP Pen Drive Recovery Tool
Hp Pen Drive being a widely used storage media comes handy, is mobile, and fits for data transfer. While users encounter such HP Pen Drive issues, it is important to get an immediate solution to recover data from Pen Drives to safeguard it avoiding permanent loss. Recovery Software for HP Pen Drive is a tested formula to work on all types of errors and issues. It is designed to carve out data files despite of corruption or damages in Pen drive.