Do You Know How to Remove Encryption From Pen Drive? Let's Find Out Here
Sometimes, most of the users are looking for an effective approach to remove encryption from a pen drive. Mainly, users encrypt their pen drive because they need to secure their data files which are stored in a USB drive. But, after encrypting the pen drive, some users do not know the way to remove encryption from pen drive. So, we considered this issue and come up with this flawless article. Here, we are going to discuss the techniques to resolve the most commonly asked query such as how to remove encryption from pen drive. But, before proceeding ahead initially, go through the below-mentioned user's real-time scenario. The following query is taken from the forum website: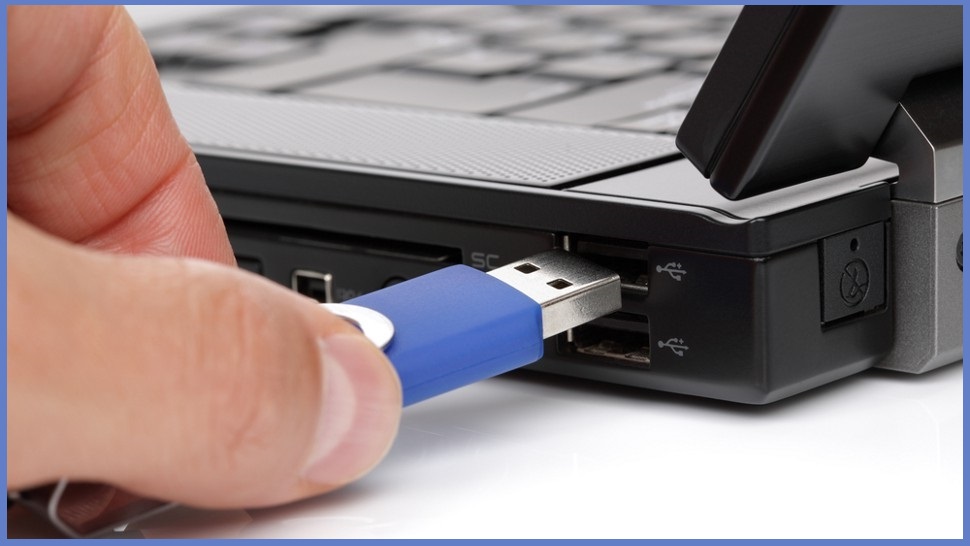 User's Real Time Scenario
"Yesterday! One of my friends locks my pen drive by BitLocker encryption. After that, I can unlock the pen drive by password but, cannot decrypt it permanently. Is there any solution to remove encryption from pen drive permanently? If yes, then please suggest me as soon as possible I need some of the data files urgently. Any help would be kindly admired. Thanks."
How to Remove Encryption From Pen Drive Manually?
Here, in this section, we are going to disclose the manual solution to remove encryption from pen drive. This free method is obtainable in two workarounds. So, users can execute any one method according to their need. Despite that, if you have the key which you added at the time of encryption. So, you can easily remove encryption from pen drive with follow the below-outlined steps: Let's get started:
Remove Encryption By Disabling Drive Encryption
First of all, click on the Start button then, type Control Panel in the field and click on it, to open a control panel wizard.
Now, click on the BitLocker Drive Encryption option
Then, you have to find out your drive from which you need to remove encryption and then, hit on Unlock drive.
Subsequently, you have to add the password that your set at the time encrypted the pen drive. When you add the password to unlock so, your encrypted drive is unlocked successfully. After that, click on an option to Turn off BitLocker in Drive Encryption of Control Panel.
Here, you will get a prompted message that says your drive will be decrypted. Nevertheless, it might take too much time, but you can use your desktop along with running decryption procedure. Afterward, hit a click on Turn off BitLocker to proceeding forward.
Lastly, once you turn off the BitLocker so, you have decrypted the encrypted pen drive and removed password properly.
If you do not remember the password of encrypted pen drive. So, you have to switch to another technique.
Unlock Encrypted Pen Drive With A Recovery Key
Few times, users forgot the password which they set at the time of USB encryption. But, still, there are chances to unlock encrypted pen drive if they have the 48-digit recovery key. To implement a procedure for the same, follow below-listed sequentially.
Initially, enter the 48-digit recovery key to begin the decryption procedure.
Then, navigate to Control Panel and choose BitLocker Drive Encryption.
At last, hit on Unlock Encrypted Drive>>Turn off BitLocker to remove encryption.
Attention Note!
After executing the above-stated manual solutions to remove encryption from pen drive. In case, if you lose your crucial data from USB flash drive. So, do not worry! Your permanently deleted data is retrievable. Here, pen drive data recovery tool can quickly recover permanently deleted data from pen drive without any hassle. Mainly, it facilitates advanced features to provides an effortless procedure to recover corrupted, deleted and formatted data from flash drive. Moreover, this tool provides an exceptional feature such as it highlights the deleted data by red color. So, it becomes easy for you to understand which data is deleted from USB. Thus, you can check this amazing tool by visiting our authoritative page.
Time to Conclude
Users who encounter this kind of issue search the solution that how to remove encryption from pen drive. So, in this write-up, we have discussed for the same. However, a user has to only follow all the directions to implement the manual procedure to remove encryption from the USB drive. Thus, go thoroughly to the complete blog to learn more about this issue.