Free Methods to Resolve How to Make A Pen Drive Read-Only Permanently
"I require to make my USB flash drive read-only after loading some important files in it. Can please anyone provide me with an alternative solution to do the same. I already search so many forums sites, but did not get any positive resultant. So, please suggest me an effective technique to make a pen drive read-only permanently. Any help kindly appreciated. Thanks a lot."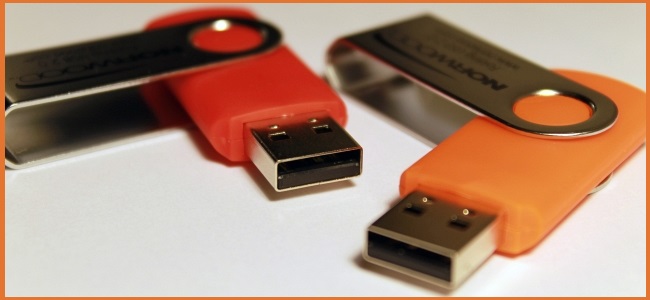 This is one of the most commonly asked query, such as how to make a pen drive read-only permanently. Pen drive is the prominently utilized storage device as compared to others. Users prefer this device due to its endurance, permanence, and portability. But, sometimes users need the pen drive to be read-only. So, the vital data files cannot be deleted or formatted from the drive. Moreover, it is better to have pen drives read-only, because it keeps away the virus from your device perfectly. Thus, taking all the things into consideration here, we come up with efficient techniques to make a pen drive read-only permanently. Simply go through the complete post to know more about this matter:
How to Make A USB Read Only Manually?
Mainly, there are 3 methods available to make a pen drive write-protected. All of those three approaches are discussed in an appropriate manner. You just need to follow any of them as per your requirement.
Read-Only Switch to Make A Pen Drive Read-Only Permanently
Most of the pen drives are having a switch to make a pen drive read-only permanently. This is a useful mechanism for preventing the data files of your USB flash drive safe from the virus when you require to preview them in public machines. If your pen drive has this switch on it, then you have to move it to LOCK position. Moreover, this action perfectly sets all files, and the pen drive itself, to read-only mode.
Make A Pen Drive Read-Only Permanently Using CMD
You can easily make a pen drive read-only permanently utilizing cmd utility. So, follow all the below-outlined steps to implement the procedure proficiently.
Initially, plug in your USB flash drive to your local machine.
Now, to start, navigate to Start and type cmd in the search field.
Here, input diskpart and hit Enter key.
Then, the DISKPART prompt to your screen here, you have to type list disk and press Enter to proceed ahead.

Afterward, choose your flash drive with the opt disk command. For instance, we work with disk 1, so the command is chosen as disk 1.

After that, with the command attribute disk, you can list all the properties of the drive.

Now, to set the read-only attribute, you have to input the command such as attributes disk set read-only.

Finally, when your task is to make a pen drive read-only is completed successfully, so type exit to quit the procedure properly.
Utilizing Administrator Privileges to Make A Pen Drive Read-Only Permanently
To make a USB flash drive write-protected, you can utilize admin rights. To do so, follow the below-explained steps in a sequential way:
First of all, log in with an admin account because the admin account has the rights to make a flash drive read-only.
After that, plug in the pen drive to your system.
Now, click on Start and double click This PC/My Computer icon. This will open with available disk drives.
Here, choose Properties after plugged in the pen drive.
Subsequently, hit on Security tab and select Edit option.
Then, spot the segment named Write Attributes. Afterward, click inside the checkbox to enable the Read Only option.
Ultimately, hit on OK button which is located at the bottom of Properties wizard to change all the attributes. When you completed the procedure properly, your pen drive is set as read-only.
Alert Note!
If you need to make a pen drive read-only via using the above-explained free solutions. However, keep a thing in mind i.e., this may lead to data loss. Or in case, if you already lose your vital files mistakenly. So, don' t worry, using Pen Drive Recovery software you can get your deleted data back. This recovery application is capable enough to recover permanently deleted data from formatted pen drive.
Final Words
Hopefully, you get the answer of your query such as how to make a pen drive read-only permanently. All the above-stated manual ways, having some limitations as they lead to data loss activity. So, it is advised to take backup in advance if you have any crucial data in your pen drive. Moreover, if you lose your data after performing the manual technique then, you can opt the world's best recovery software named as Pen Drive Recovery. Using this tool you can easily recover your data from write-protected USB drive.