How to Format a Flash Drive Without Losing Data - Top 5 Techniques
"Yesterday, I saved some of my crucial word, excel, and powerpoint files into a USB Flash Drive and it was working fine on my laptop. After that, when I inserted the same USB to my laptop it tells me that the disc is not formatted. When I become agree to format, it advised me that you will lose all the data saved in USB Drive. I cannot afford the permanent deletion of data. I tried to plug the USB in two other laptops but, I am getting the same warning. Is there any expert who can tell me how to format a flash drive without losing data?"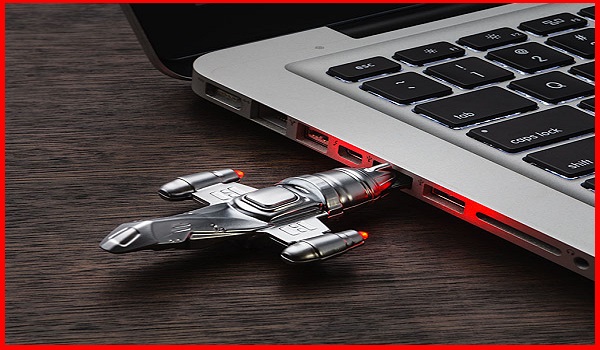 USB Drives have become an essential part of our digital lives that allows to carry and transfer data among various devices. However, in some situations, these USB drives stop responding as they become corrupted or damaged. After that, users cannot access the information stored within them. In order to get rid of corrupted USB Drives, one can use the formatting option but, it might result in permanent data loss. So, this kind of conditions ends up users with a common question:
How to Format a Flash Drive Without Losing Data?
Well, you cannot access a USB Drive without formatting if your system is asking you to format it but, formatting simply means wiping your drive. Hence, how to access the flash drive without losing files? Logically, it is impossible to start working with a USB Drive that is asking you to format but, you can try some simple hacks to fix a damaged USB Flash Drive before without using the format feature.
Check the USB Port of Computer
If there is a problem with the USB port of your computer then, your operating system can display various errors like 'You need to format the disk in drive before you can use it'. Therefore, before directly formatting your USB Flash Drive, it is recommended to properly check whether there is an issue with the USB port for which the USB drive is not working. Also, try to plug the USB Key to at least a different port or on a different computer.
Check for Physical Damages
If your flash drive is physically damaged due to water or heat then, it might be possible that it is showing various error messages or asking you to format it. Since physical damages can make a USB Drive unresponsive and you need to fix this drive quickly because it might delete your data forever. In order to detect any physical error, check if the connector or circuit board is broken. If so, then you need to replace or repair it.
Repair USB Flash Drive Using 'Rebuild' Feature
The 'Rebuild' option offered by Windows OS allows users to recover USB Drives even without any kind of data loss. Follow the instructions given below to use this option:
Insert USB Drive to your computer
Select the drive and hit a right-click on it. Choose Properties
Click on Tools tab and click on the Rebuild option
Try to Change the Drive Letter of your USB Key
Sometimes computers become unable to detect the drive letter of connected USB Drive. In such situations, one needs to manually assign the drive letter to USB Flash Drive for accessing all the data files stored within it. Below is how to do this:
First of all, connect your USB Drive to the computer and hit a right-click on My Computer/ This PC
Click on Manage option and it will prompt Computer Management wizard
Now, go to Storage and click on Disk Management
Hit a right-click on Disk Volume and choose Change Drive Letter and Paths option
Hit the Change button and assign an appropriate drive letter
After all this, try to access your USB Drive from any other computer
Scan USB Drive using Windows Computer
Scanning a USB Drive is one of the best ways to detect the actual issues that are preventing it from working normally. Here is how to check for USB Drive errors:
Connect the drive to your Windows PC and select the USB Drive from Windows Explorer
Hit a right-click on it and choose Properties
After this, click on Tools and select Check option from the error checking section
Once the error checking operation gets completed successfully, execute all the essential steps as per recognized error.
Summing It Up
If you're asked to format the USB Drive when you are plugging it to the computer then, do not format it instantly as in some cases, it does not work properly even after formatting. Thus, we have tried to roll up all the possible techniques for how to format a flash drive without losing data issue. However, if you have already formatted your USB Drive and now want to recover data from it then, it is recommended to use Pen Drive Data Recovery Tool. It is an automated solution to recover deleted, corrupted, formatted or lost data items from USB Drive quickly.